Avoiding this Year's Sentence Starter
---
Thank you for coming back to this project. Aether Skies has been interrupted like many things during the last few years. I'm sure you've heard enough of the C-word that you're sick of it like me, and you're probably sick of seeing it in letters starting "because of *****"
Shall we avoid that sentence starter and just go to what's new and what we're working on? Last year, I hired another artist who has done some fantastic work with backgrounds.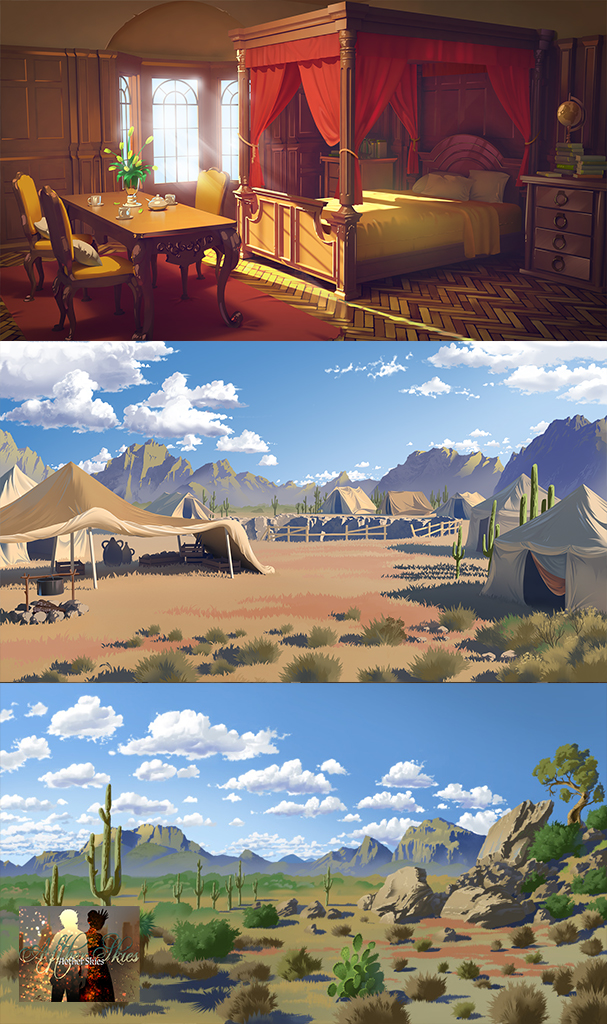 I'm excited to have them in the game. I'm also excited to say that writing has been going very well in the past years. Eir's side of the story has over 75,000 words and branching is leading to some interesting points and path. Speaking of which, the focus for November will be writing and revisions of the chapters and gameplay. 50,000 thousand words will be added by the end of November, and with this chunk I'm hoping it leads to Exalt's story.
I know a lot of you are interested in playing her side, so I better finish this update and get back to work.
As always, take care.